It's the last day of 2022 and some time zones have already entered 2023 when we release this feature update. Happy New Year! Thank you for your support for Planet this year.
A major update in Feature Update 6 is a brand new template called Grid. You can see it live at the following website: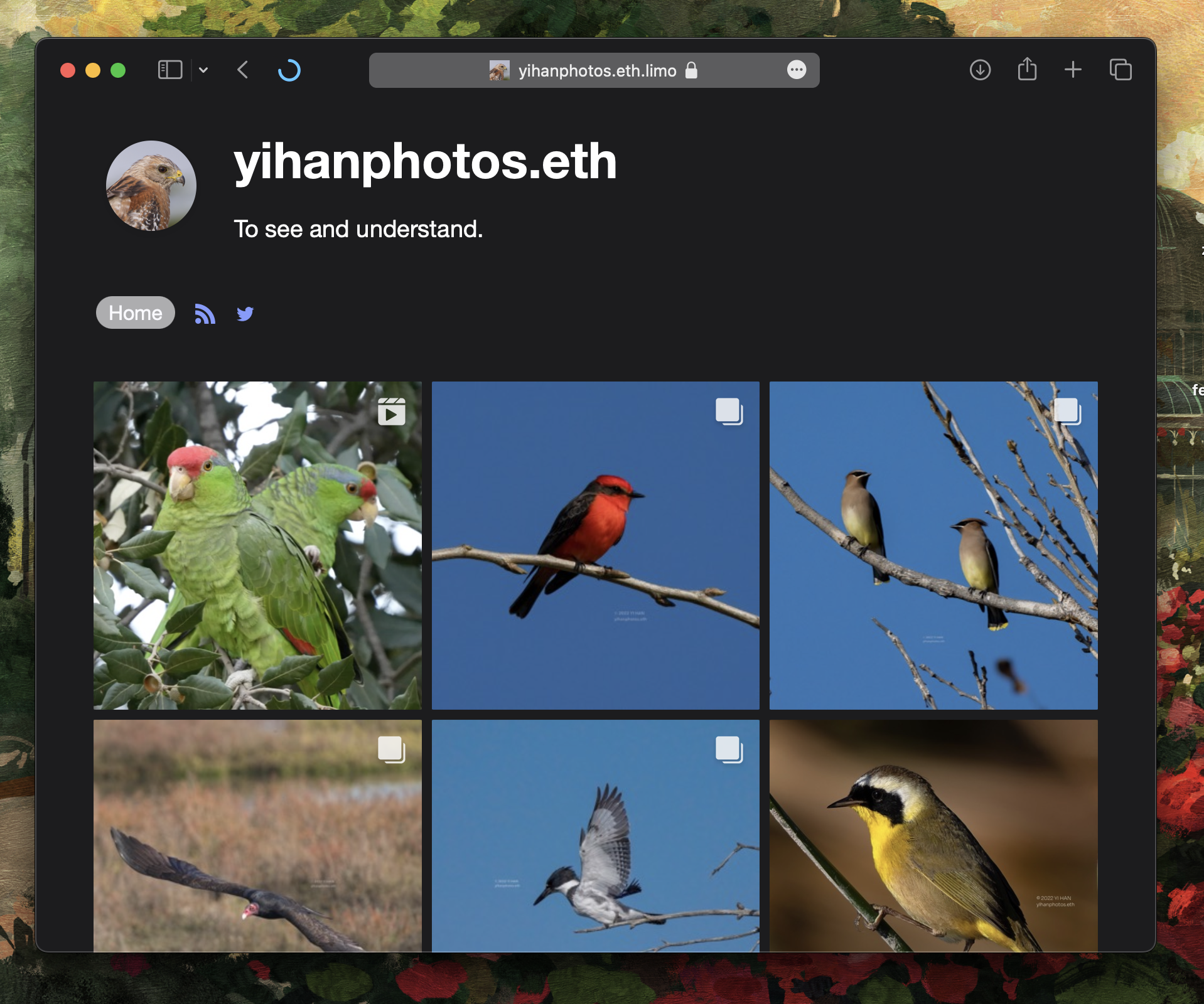 The design of this template is optimized for images and videos. It has a responsive design that works on both desktop and mobile. To support this template, this update brought some new files and variables.
Video First Frame Saved as Image
The first frame of the video will be saved as an image file called _videoThumbnail.png. For example, this video of a red-crowned Amazon parrot:
The address of the first frame's image file is:
Hero Image
If the article attachment includes a wide enough image, the name of the image can be obtained in the template as a variable called heroImage. This will bring many new possibilities to template design.
At the same time, this file will be converted into two versions suitable for use in a grid layout: _grid.jpg and _grid.png. If the attachment includes a video, the first frame of the video will be the Hero Image. And two grid versions will be generated, such as:
Image files generated by Planet in this way during rendering have names starting with _ and are located in the same folder as the original files.
These generated files are only used by the template and do not appear in the attachment list.
---
The above is an introduction to the new template. In future updates, we will continue to bring updates to template design. Traditional blogging systems like WordPress, Jekyll, and Ghost have accumulated a lot of tried and tested designs for organizing information over the past decade. These are all areas that Planet, as a static website generator, needs to catch up on.
---
Published Folders Dashboard
Published Folders is a new feature that was added to Planet's feature update in October 2022, which allows you to publish any local folder as IPNS.
This feature can be thought of as a fully graphical interface for IPFS publishing, particularly suitable for publishing the build results of various static website generators. For example, Jekyll.
Previously, this feature was accessed through the Tools menu. Now you can find the new graphical interface management entry at Tools -> Published Folders -> Dashboard.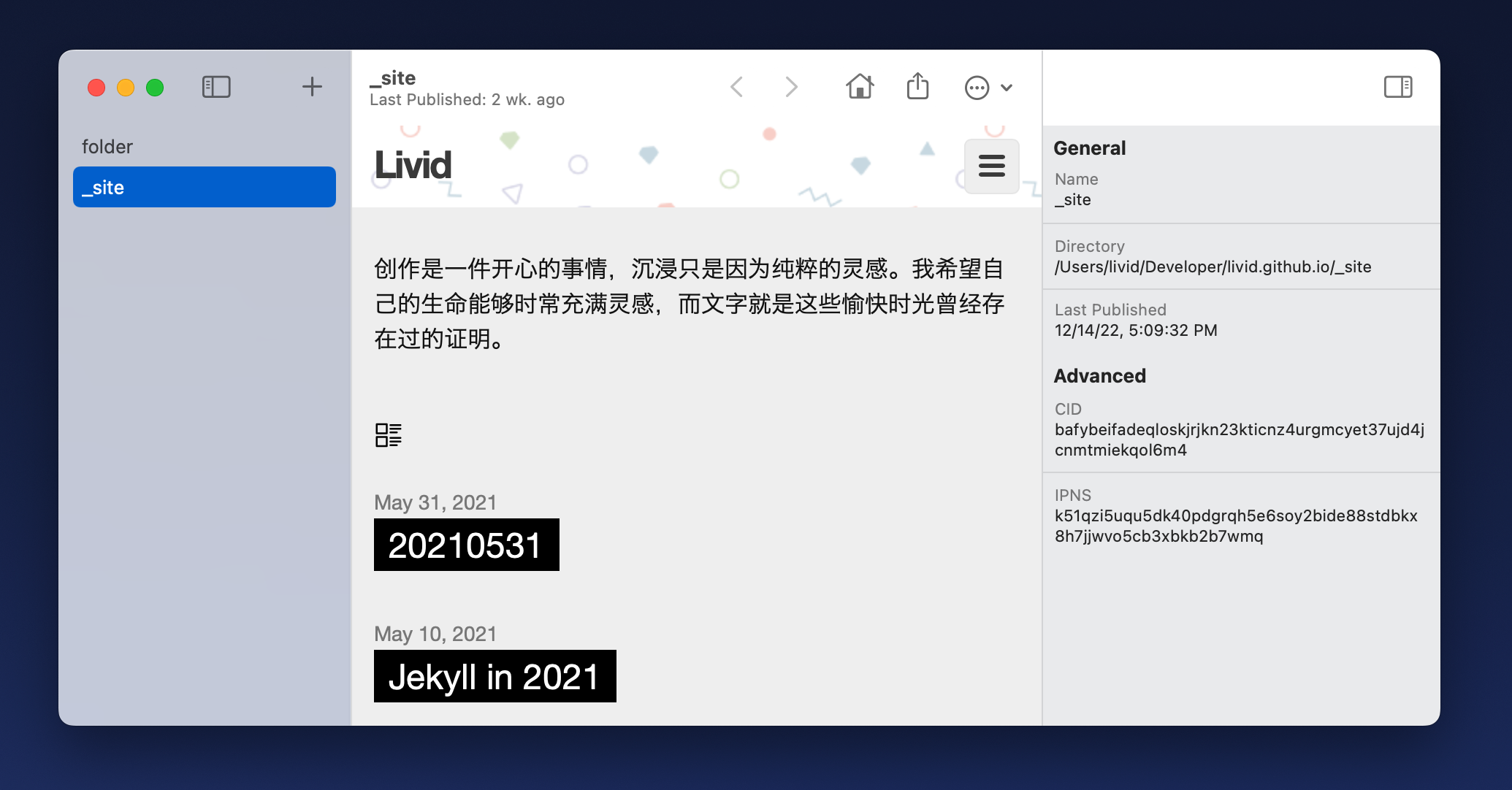 Template Browser UI Improvement
The template management tool Template Browser now has a three-column layout to display more information. It also allows you to preview the design of the template's homepage list.